Posted by

Alysia
Comments Off

on How Will I Know if I Will Be Approved for a Car Loan?
Walking into a car dealership with bad credit can set you up for an embarrassing situation. What happens if you aren't approved for the loan? How can you know if you won't be approved for a car loan? At Car-N-Credit, we have a loan guarantee program that can put your worries to rest. So if you have bad credit or no credit, you can rest assured that you will be approved for a car loan. 
Work with Multiple Credit Situations
At Car-N-Credit, we work with multiple credit situations. Our team believes that your credit score should not influence your ability to purchase a car. That's why whether you have bad credit, no credit, or a poor credit history we will work with you.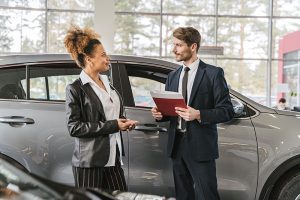 Different Loan Options Available
At Car-N-Credit, we offer a variety [...]