Posted by

Alysia
Comments Off

on Car-N-Credit Has the Easiest Car Financing in the Dayton, Ohio, Area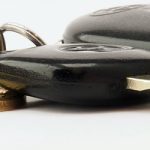 Welcome to Paul Sherry Car-N-Credit! Choose us for our reputation and what our customers say about us. With an A+ score in our customer reviews, we clearly offer our customers top services.
It's our mission to make sure you find your next car with us. With several services areas, excellent customer service, and a wide selection, you will get a vehicle and a car loan that's best for your needs.
Servicing Dayton and Surrounding Areas
When applying for your loan at Paul Sherry's Car-N-Credit, know that we will take care of you. We have strong connections with regional and national banking institutions to help offer top-value vehicles in the region.
We are also a long-standing member of the Dayton community and the surrounding areas. Because of this and our extended reach, we have great purchasing power that we pass on to our clients.
Bad Credit Car Loans By Car-N-Credit
We [...]
Posted by

Ryan
Comments Off

on Can I Get a Car Loan with a 500 Credit Score?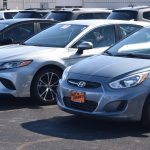 One of the most common questions we hear as a buy here, pay here dealership is, "Can I get a car loan with a bad credit score?" This is an important question to address because having low credit isn't uncommon. Unfortunately, with many loans, having low credit means you simply can't get financed.
Will having bad credit harm your chances of getting a vehicle? Not when you come to Car-N-Credit!
Can I Get a Car Loan with a 500 Credit Score?
Yes! Car-N-Credit has guaranteed auto loans for drivers with a 500 credit score. Whether you have little to no credit or a low credit score, we work hard to help you get financing for the vehicle you want.
We know that a credit score doesn't show your full picture. Some people haven't had the opportunity to build their credit. Others fall on hard times temporarily and want to work back up to a good [...]