Posted by

Ryan
Comments Off

on Ohio's Buy Here Pay Here Destination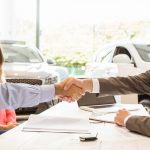 For those on a budget or with less-than-stellar credit, Car-N-Credit is the Ohio buy here pay here choice. This dealership has an established reputation in the community, delivering the reliability you need to have confidence in your purchase and customer service. Over the years, we have developed a strong reputation for helping everyone find the auto that fits their needs and gets them to their job, regardless of their credit score. We make it easy to get an automotive loan without any credit checks. We even have same-day delivery and report back to the credit bureaus to help you improve your credit score for all your future purchases.
A Short Drive from Dayton, Greenville, Troy, and More
Car-N-Credit is located in Piqua, Ohio, making it easy for those from all over Miami Valley to reach us. Whether you are in Dayton, Greenville, Troy, or another nearby town, Car-N-Credit is only a short drive away. This [...]
Posted by

Ryan
Comments Off

on The Basics of Buy Here Pay Here Financing
When you are in the market for a used car, you will have a lot of options available. For those in tough financial situations, buy here pay here financing is the perfect solution. You will be able to get an automotive loan that you can afford and end up with the transportation you need to get to work and run errands. Best of all, you will still have an excellent selection of vehicles to choose from.
For Poor Credit Situations
Although anyone can take advantage of buy here pay here financing, this type of auto loan was specifically designed for those with poor credit. We don't have credit checks and make it easy to get an automotive loan no matter your current credit situation. To make it even better, buy here pay here financing can actually boost your credit rating. At Car-N-Credit, for example, we report monthly to the credit bureau, letting them know that [...]