Posted by

Ryan
Comments Off

on Best Dealership for Bad Credit Car Loans in the Miami Valley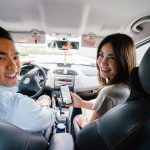 People with bad credit are often turned away from car dealerships that refuse to finance them because they're "risky" to lenders. However, having bad credit shouldn't automatically make you ineligible to buy a car. At Car-N-Credit, we help people like you with a less-than-perfect credit history find a vehicle they love for the right price. We offer both bad credit and no credit loans to people in Troy, Dayton, Piqua, Sidney, and the Miami Valley.
Why Choose Car-N-Credit for Bad Credit Car Loans in the Miami Valley?
If you have bad credit and still want to buy a car, you have options – especially with Car-N-Credit! We believe that no person who's serious about financing a vehicle should be turned away, which is why we've created a process that can get you into the car you want, regardless of your credit score.
Here's why you should choose Car-N-Credit for your bad credit car loan in [...]