Posted by

Ryan
Comments Off

on Best Dealership for Bad Credit Car Loans in the Miami Valley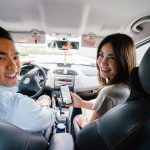 People with bad credit are often turned away from car dealerships that refuse to finance them because they're "risky" to lenders. However, having bad credit shouldn't automatically make you ineligible to buy a car. At Car-N-Credit, we help people like you with a less-than-perfect credit history find a vehicle they love for the right price. We offer both bad credit and no credit loans to people in Troy, Dayton, Piqua, Sidney, and the Miami Valley.
Why Choose Car-N-Credit for Bad Credit Car Loans in the Miami Valley?
If you have bad credit and still want to buy a car, you have options – especially with Car-N-Credit! We believe that no person who's serious about financing a vehicle should be turned away, which is why we've created a process that can get you into the car you want, regardless of your credit score.
Here's why you should choose Car-N-Credit for your bad credit car loan in [...]
Posted by

Ryan
Comments Off

on Maintenance Tips That Will Extend the Life of Your Used Car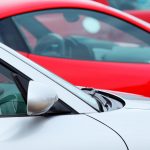 Whether you own a brand-new car or a used car, it is important to do everything possible to keep it in top running condition so that you will not have to put a lot of money into repair bills. Some repairs can't be helped, as parts do wear out over time. However, there are things you can do to extend the life of your car and keep it running dependably.
Engine and Transmission Maintenance
Probably the most important thing you can do to extend the life of your engine is to change the oil regularly every 3,000 miles. New cars come with the recommendation that you can go 5,000 miles or so between oil changes. However, changing it at 3,000 miles is much better, as dirty oil means a dirty engine. Pull the dipstick at least once a week and check to make sure that the oil level is where it should be. When it [...]